Emirates flies the largest passenger plane in the world more than any other airline. The A380 can accommodate up to 853 passengers (depending on seat configuration), and its large double-deck architecture gives Emirates plenty of room for not only seats but also onboard facilities such as showers and a lounge.
1. Two decks
The A380 has two full-length decks, allowing airlines to add amenities such as bar and lounge facilities, lie-flat business class seats, and private suites. Every two minutes, the cabin air is recycled, and innovative lighting systems give mood and ambient elements.
2. Seating
Emirates' economy seats are 18 inches wide and have a 34-inch seat pitch, as per travel and leisure reports. That's a lot of space for the money.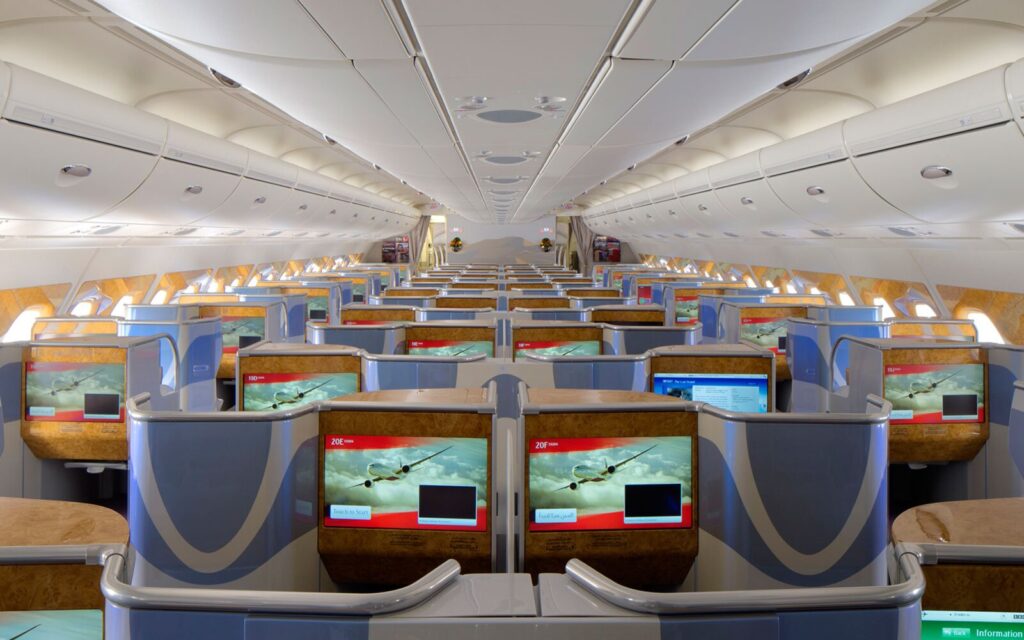 3. On-board lounge
Airlines such as Emirates, Etihad, and Korean Air can add onboard lounges thanks to the aircraft's double-decker layout. Emirates' first and business class passengers have access to an onboard lounge with a bartender.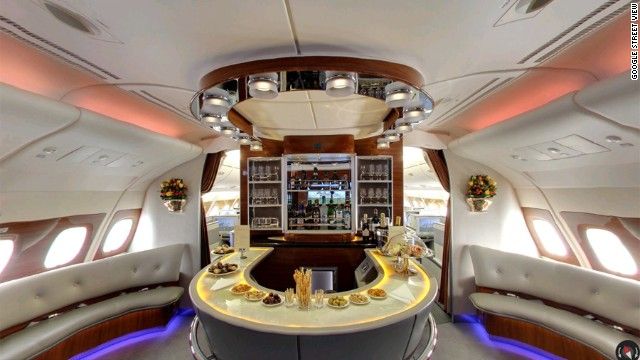 4. Shower spas
The luxurious Airbus A380 also has shower spas. Two shower spas with walnut and marble interiors are available in the first-class cabin.
5. Business class
On the A380, Emirates' business class has staggered seats that may be laid flat. In business class, the seat pitch is 44 inches, and the seat breadth is 18.5 to 20.8 inches.
6. First class
On the A380, first-class consists of 14 luxury apartments located on the upper deck.
Seats recline to full-flat beds, with privacy provided by electronically operated sliding screen doors.
7. The Suite
First-class passengers also have access to a vanity table with drawers, an illuminated mirror, a personal mini-bar, a personal wardrobe, and a dining table for in-flight meals.