Karnataka is a state rich in culture, traditions, architectural legacy, and natural beauty, to name a few things. The geology and landscape of Karnataka make it a perfect location for a diverse assortment of fascinating tourist attractions and landmarks. Karnataka is home to a vast mix of woods, beaches, waterfalls, coffee plantations, lakes, and other natural treasures, tucked between the Western Ghats, the Deccan Plateau, and the Kannad Coast.
Here are 7 best places to visit in Karnataka for nature lovers
1. Bandipur National Park
Bandipur National Park will get you as near to nature as possible. Animal lovers who want to immerse themselves in the sights and sounds of the forest will find this a perfect retreat.
The reserve's diverse fauna and plants will leave you wanting more. It's an excellent option for a day picnic. Elephants, spotted deer, and antelopes are among the animals that can be seen here.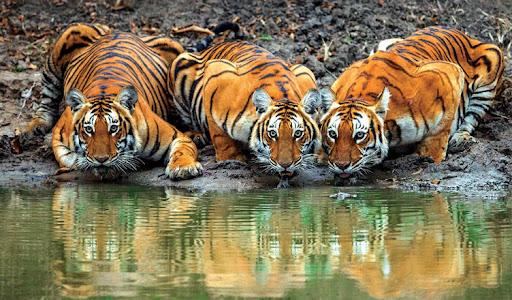 2. Coorg
Coorg is one of the most beautiful and least populated hill stations in India. Its visual attractiveness is enhanced by its natural and lush flora.
Aromatic coffee farms, gorgeous waterfalls, green mountains, and breathtaking views abound in Coorg.
Tourists can stroll through coffee plantations, through riverbanks, and along mountain picturesque trails.
3. Shivanasamudra Falls
The Shivanasamudra waterfalls in Karnataka's Mandya district are exceptionally beautiful during the monsoon season. The Gaganachukki and Bharachukki streams run parallel to each other, forming a segmented waterfall.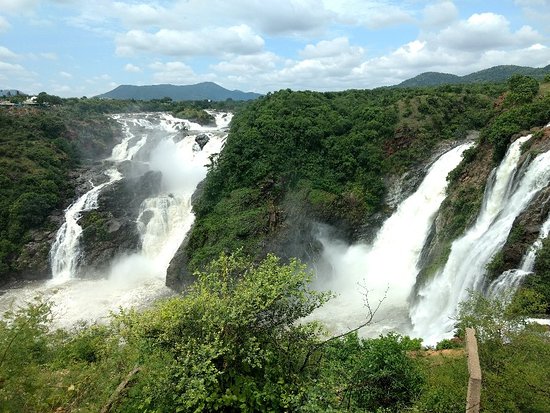 4. Gokarna
Gokarna is a small and sparsely populated town in Karnataka's north Kannad district. Due to its serene atmosphere, this is usually on travelers' "to-go" lists. The gorgeous beaches and religious sites of Gokarna lure travelers.
In Gokarna, there are three popular but calm beaches: Kudle Beach, Gokarna Beach, and Om Beach. These beaches will provide you with peaceful sands and thrilling water activities.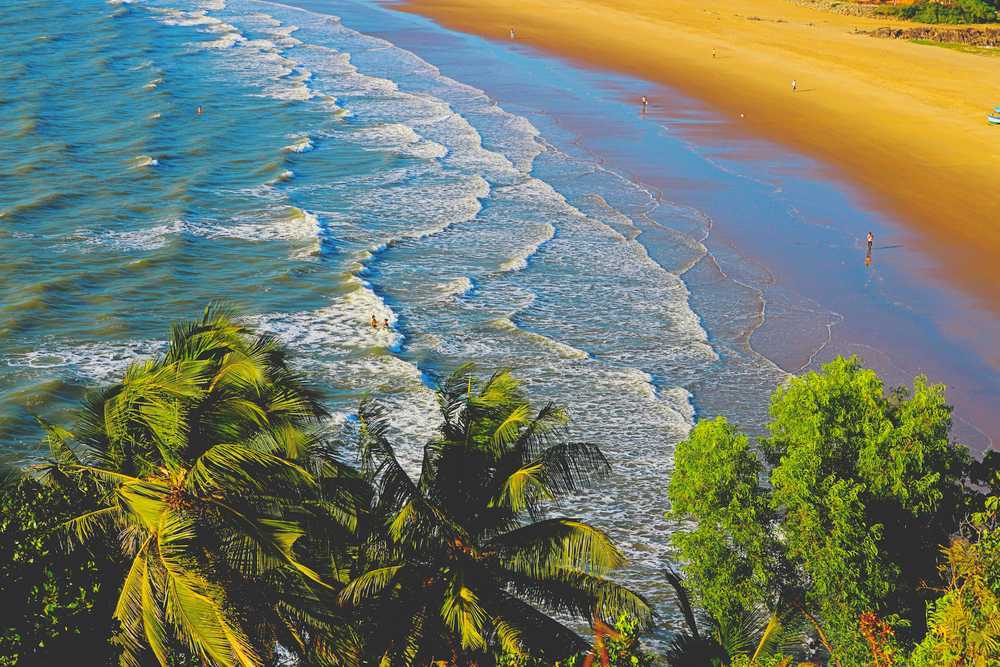 5. Nandi Hills
The Nandi Hills, located east of Bangalore, provides visitors with beautiful lakes, ageless monuments, temples, and postcard-like views from the hilltops.
The cold, foggy weather of this highland resort is its best feature, transporting visitors to a different world away from the monotony and noise of cities.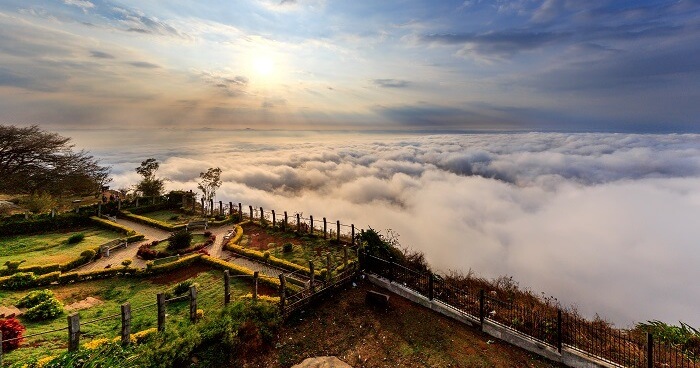 6. Dandeli
In recent years, Dandeli has grown in prominence as a tourist attraction. It's a popular adventure destination because of its mountainous terrain, which is great for trekking, as well as its lush green forests and rich wildlife.
Dandeli is the ideal package for nature lovers. Dandeli's River Kali offers boating and kayaking opportunities.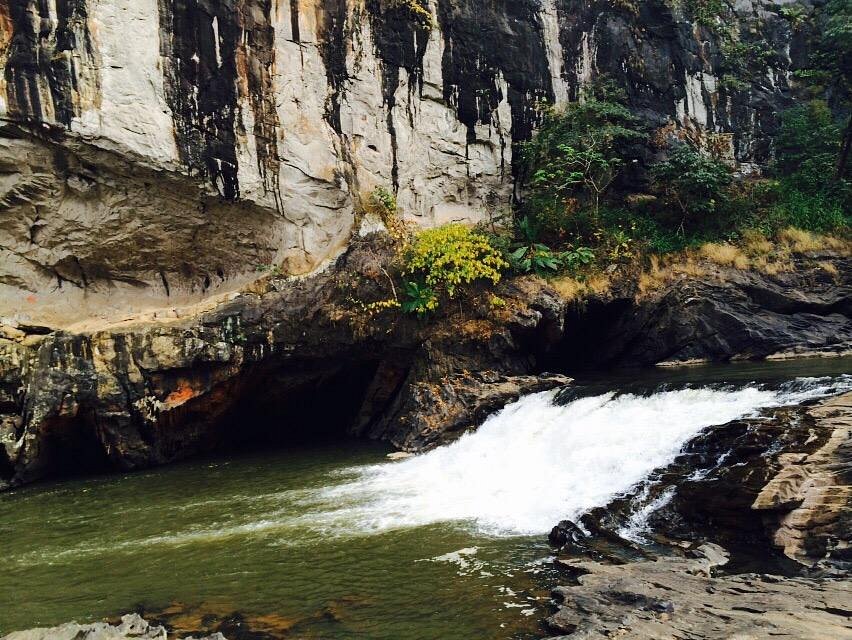 7. Jog Falls
Jog Falls, at around 850 feet above sea level, is India's second tallest waterfall and is a sight to behold.
There are steps leading up to the viewpoint where you may take in the breathtaking vista of one of nature's most gorgeous creations. The sight and sound of the Jog Falls provide tourists with a tranquil and restful experience.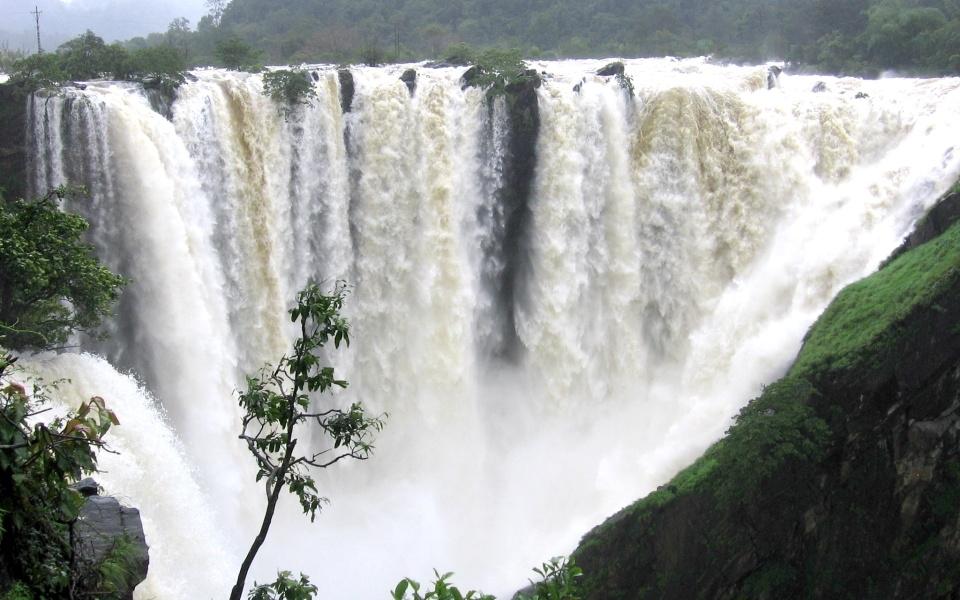 Also Read: Coorg: The Scotland Of India