Onam is one of the most popular festivals in Kerala, and it is celebrated by the locals. Every year in August and September, it is commemorated. Onam is a great harvest celebration also known as Thiru-Onam or Thiruvonam. The festival will take place on August 21st this year. The celebrations began on August 12 and will end on August 23.
However, the main celebration, Thiruvonam, will begin on August 21 and will be widely celebrated in Kerala. August 22 will be the third day of Onam, while August 23 will be the last day. Onam is observed on the Thiruvonam nakshatram (Shravana asterism) of the month of Chingam, according to the Malayalam calendar.
The story
Onam is celebrated in the month of Chingam, which falls between August and September on the Gregorian calendar. It is held to commemorate the return to Kerala of the good-hearted and well-loved demon King Mahabali, who is said to return at this festival. According to Vaishnava legend, King Mahabali of the Asura tribe vanquished the Gods and took control of all three planets. His people adored the kind-hearted king. The Gods, on the other hand, were uneasy. They requested Lord Vishnu to intervene and bring Mahabali under control.
Lord Vishnu visited King Mahabali in his sixth form, the Brahmin dwarf Vamana. "Three pieces of land," Vamana said when Mahabali asked him what he wanted. Vamana increased in size after his request was granted, and in his first and second paces, he covered the sky and then the netherworld, respectively.
Mahabali offered his head as he was about to take his third pace. Vishnu was so impressed by Mahabali's deed that he granted him permission to visit his country at Onam.
Celebrations
Every day of Onam has its own name, meaning, and activities that people participate in to enjoy the holiday. The course of these days is marked by activities such as
Pookalam (flower adornment)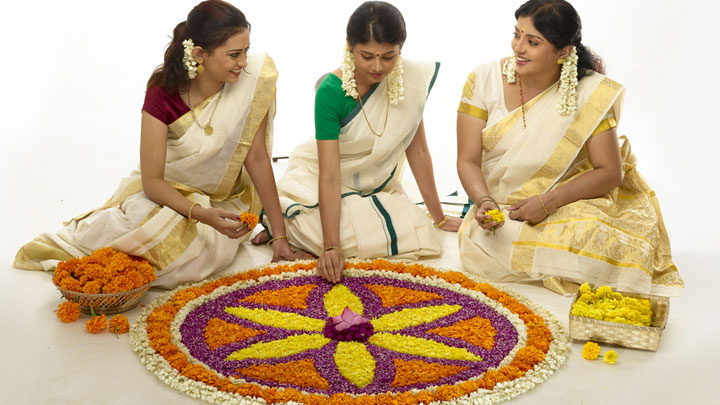 Preparing the traditional sadya,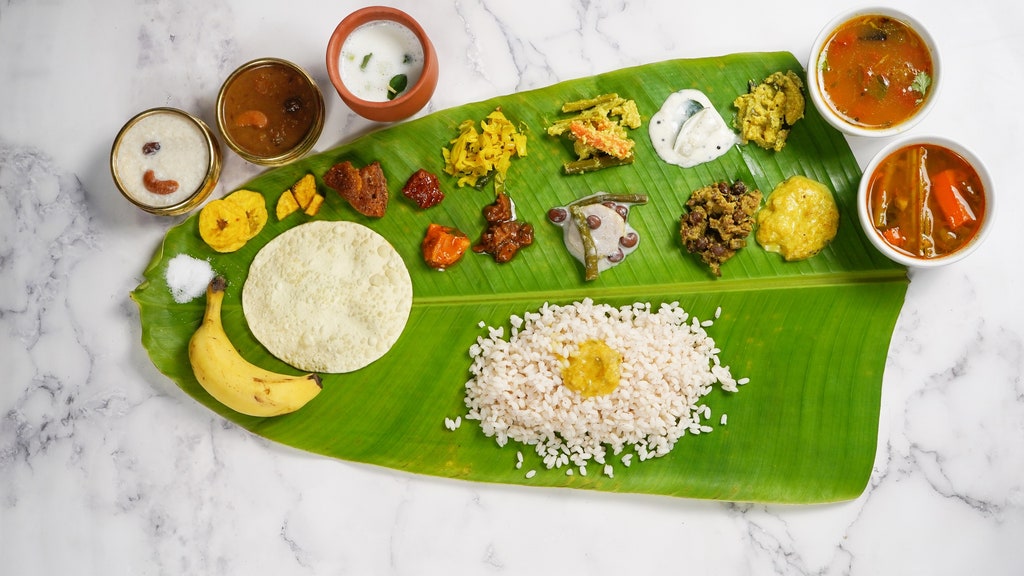 Vallamkali (traditional snake boat racing)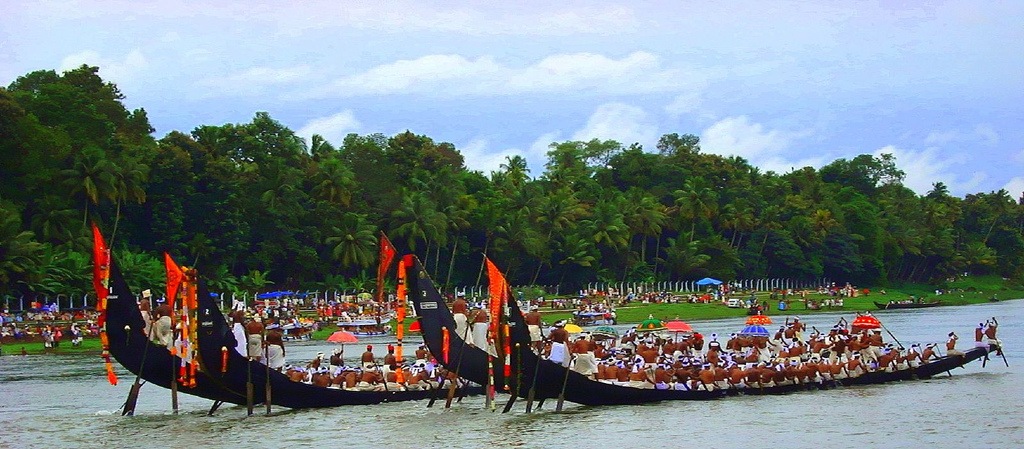 Dance and art forms like Pulikali and Kaikottikali

Also Read: 5 Signs A Female Colleague Likes You