One of the many things we like about touring the world is seeing unique and amazing buildings. The world's tallest buildings provide both stunning sights and incredible vantage points from which to view the sights that make their cities unique!
We've compiled a list of some of the world's most beautiful and unique skyscrapers.
1. Burj Khalifa (Dubai, United Arab Emirates)
The Burj Khalifa in Dubai, the commercial hub of the United Arab Emirates, is now the world's tallest building, standing at 2,722 ft.
Skidmore, Owings, and Merrill created the masterpiece, drawing inspiration from Islamic architecture, particularly the Great Mosque of Samarra.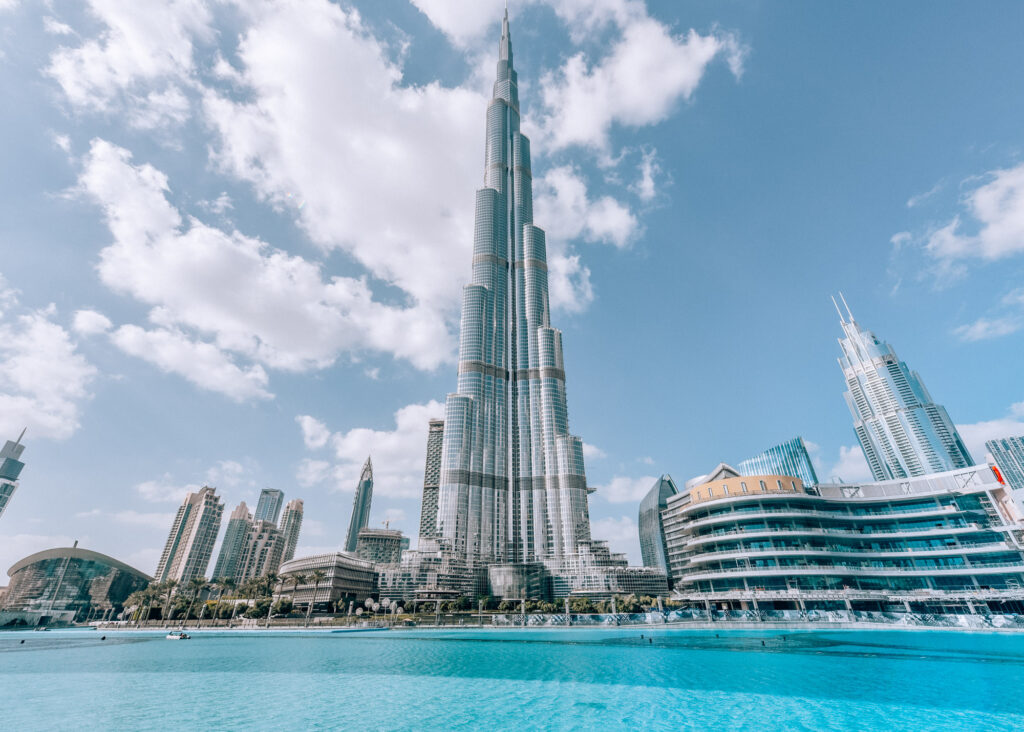 2. The Shard (London, England)
The Shard in London, England's capital city, is the highest structure in Western Europe, standing at 309 meters (1,016 feet).
The building is made up of 11,000 glass panels and is modeled after a shard of glass. While designing this magnificent structure, Italian architect Renzo Piano was inspired by the railroad lines of downtown London and church spires.
3. Petronas Twin Towers (Kuala Lumpur, Malaysia)
The Petronas Twin Skyscrapers in Kuala Lumpur, Malaysia, stand at 452 meters (1,483 feet) and are an iconic 88-story pair of two towers connected by a flying bridge in the center.
A double-decker sky bridge connects the two towers on the 41st and 42nd floors. The towers, designed by late César Pelli, represent Islamic architecture.
4. Empire State Building (New York, US)
The Empire State Building is one of the most iconic structures in the United States, with a top floor height of 1,250 feet and a total height of 1,454 feet (including the antenna).
The Empire State Building is named after New York City's nickname.