It is the decline of one or more cognitive abilities throughout the course of adulthood, including memory, awareness, judgment, and mental agility. The most common symptoms of cognitive decline are forgetting recent actions, events, or dates; having trouble finding oneself; being unable to handle work, or feeling overloaded by planning or making decisions.
The study, which was presented at the Alzheimer's Association International Conference in San Diego, followed up on more than 10,000 Brazilian individuals in their middle years and older for up to 10 years. In the study, cognitive evaluations of language proficiency, word recognition, and phrase memory were conducted.
Considerable risk of cognitive loss has been reported if highly processed foods make up more than 20% of your regular meals. The study found that certain foods have an impact on cognitive health, particularly on how well your brain can absorb information and make judgments.
According to the survey, high-calorie meals include fried appetizers, ice cream, fizzy drinks, burgers, pizzas, hot dogs, highly processed foods, white bread, biscuits, frozen pizza, instant noodles, pre-packaged recipes, dressings, and other readily available items. High levels of processing are seen in foods like these.
This research of this sort has been done before. The importance of eating well has previously been emphasized in several research from across the globe. They have emphasized how eating meals with a lot of processing increases the danger of contracting illnesses including obesity, diabetes, hypertension, and a variety of other conditions.
This is because foods that have undergone considerable processing have dangerously high quantities of added sugar, fat, and salt. These foods are low in nutrients and include a lot of harmful calories.
As a consequence, cutting back on the consumption of highly processed foods should be the main objective while creating a diet program. Both direct and indirect health risks are linked to a high reliance on particular foods. Obesity, the root cause of many health problems, is one of the most dangerous side effects.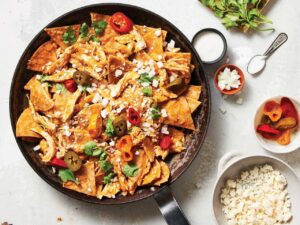 Also Read: Ways To Turn Your Imperfections Into Your Biggest Strength