Our minds hold the key to all of this. The way we think and with the right instruction, the mind can awaken.
That might temporarily divert the issue, but it occasionally comes up again.
The Ramakrishna Mission-born spiritual life coach Gaur Gopal Das is the best at doing this.
Gaur, an engineer by trade, changed the course of his life when he chose this line of work, where he shares clear-cut, doable spiritual teachings that help people awaken.
1.On Love
"Love is less about emotions and feelings. it is more about taking responsibility to serve the beloved".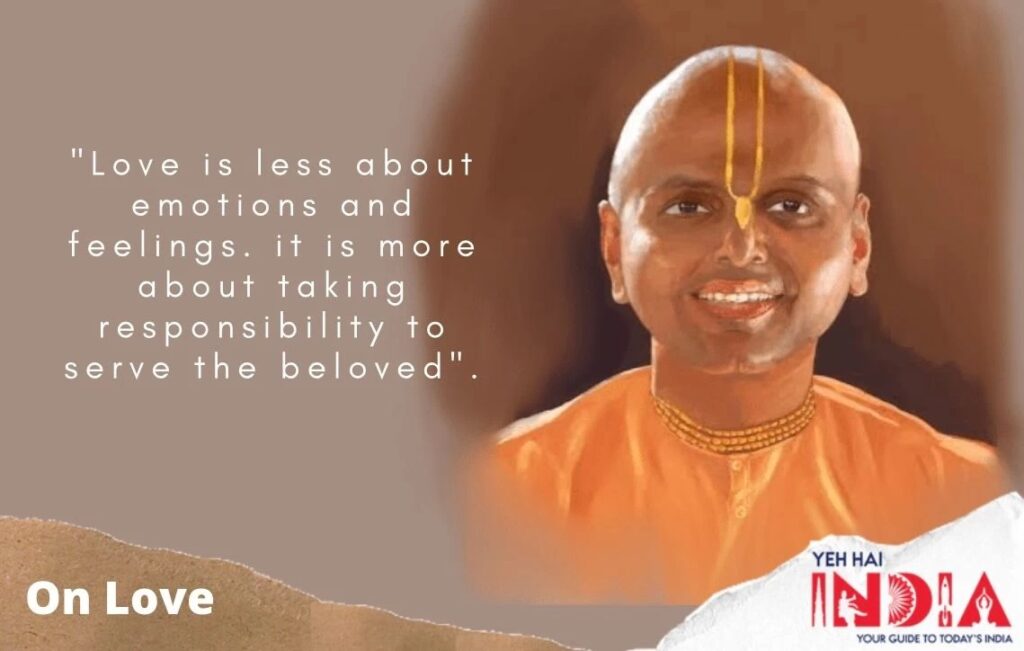 2. On Establishing Your Values
"Values aren't taught by what we say, they are taught by our example."
3. On Feelings
"If you want to change the way you feel, change the way you live."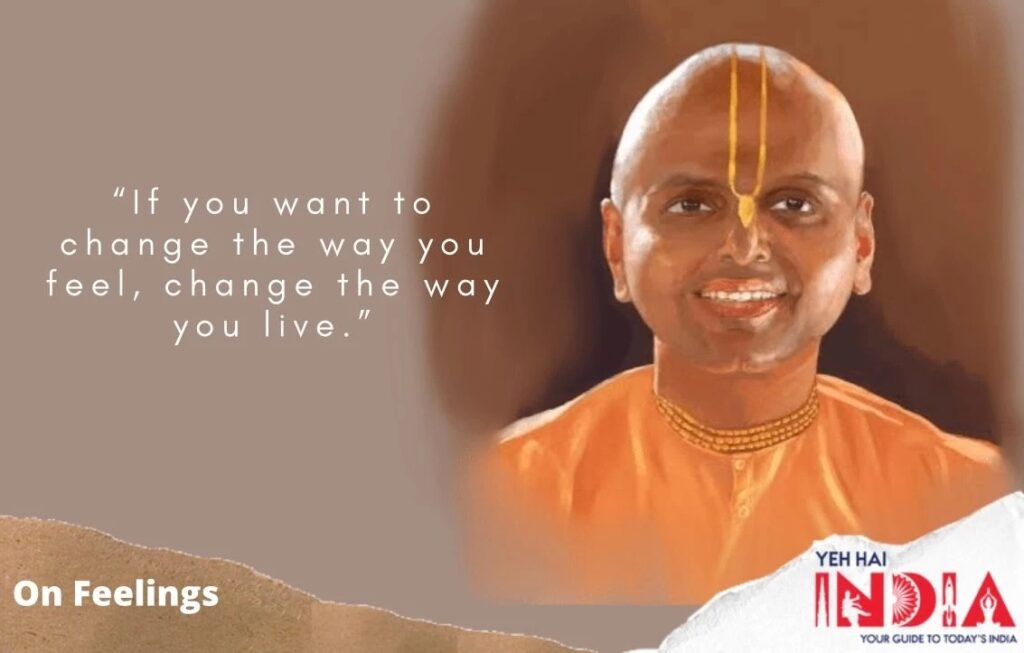 4. On Living Life
"Work for a cause, not for applause. Live your life to express, not to impress."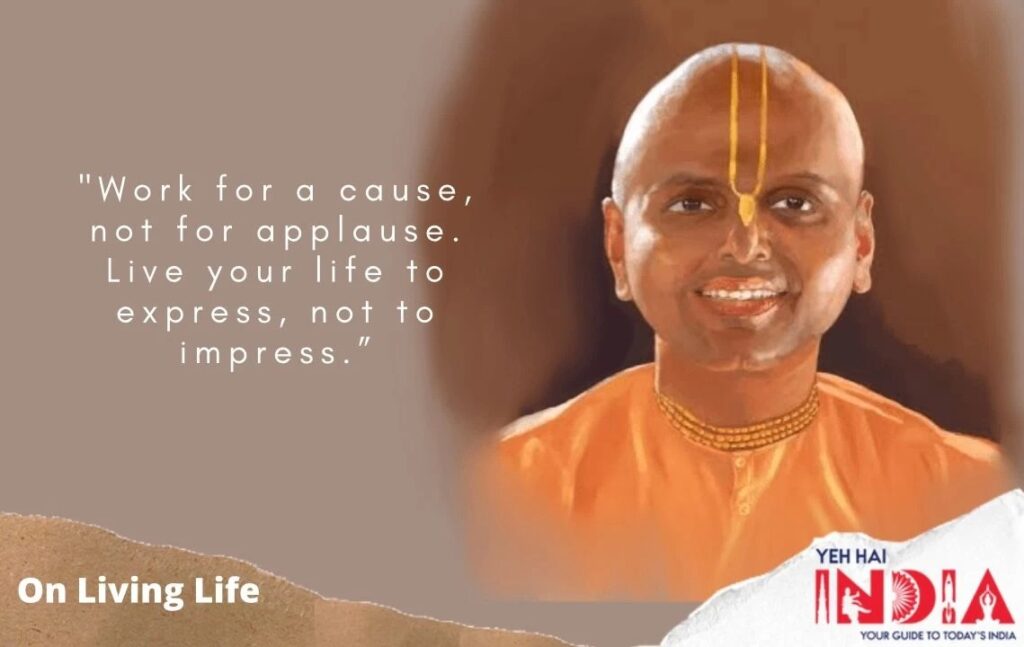 5. On Clearing Doubts
"Feed your faith and all your doubts shall starve to death."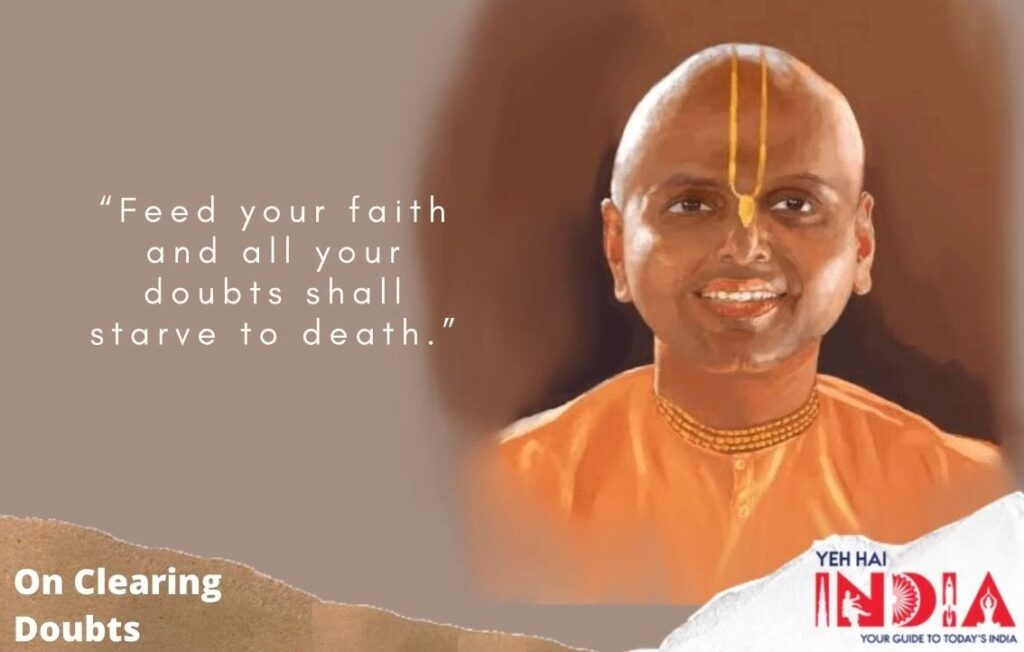 6. On Happiness
"It's all too easy to focus on external achievements and forget to assert whether we are happy with the state of our life".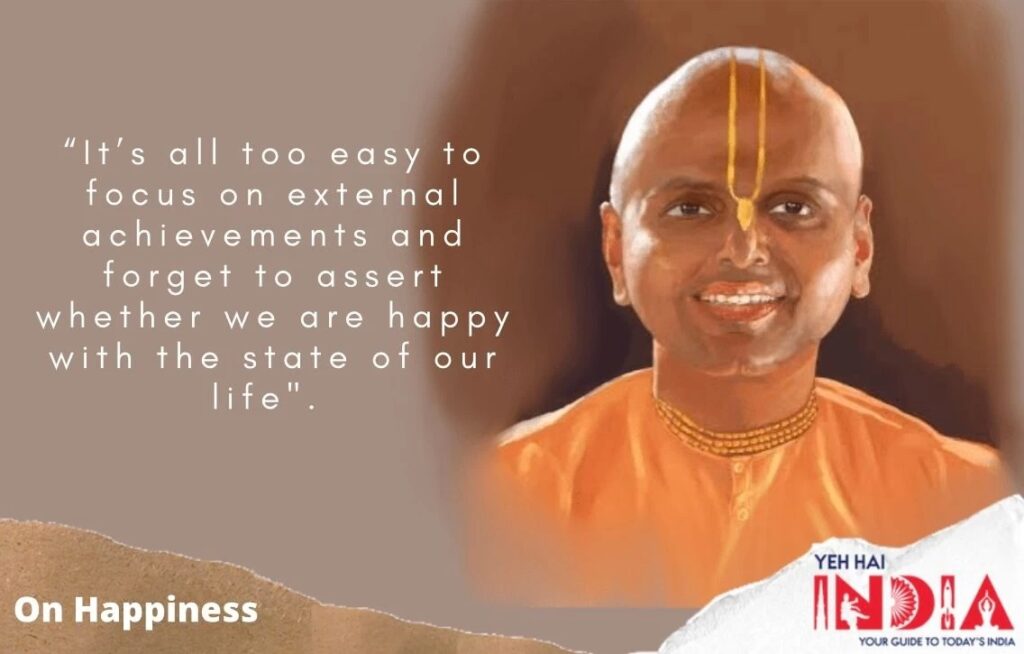 7. On the Secret to a Happy Life
"Life is filled with what you have to do and what you love to do. surely do what you love to do, but also start loving what you have to do. That is the secret of happiness."
8. On How to Grow
"To focus on what we can do is the most powerful catalyst for growth."
Also Read: Humans' Bond With Animals Is The Purest Bond In The World, Read More