This holiday, many of you have been flocking to Goa, the entertainment city of India, and we recognize the need to go off and unwind after a difficult year. Over the last several years, Goa's cuisine world has changed dramatically. And the people at the helm of this movement have grasped that the high end restaurants in Goa can't rely on the breathtaking ocean views and coastlines to stay afloat. The cuisine must be intriguing and well-thought-out and the meal must be similarly great.
Here are the best 9 places to dine in Goa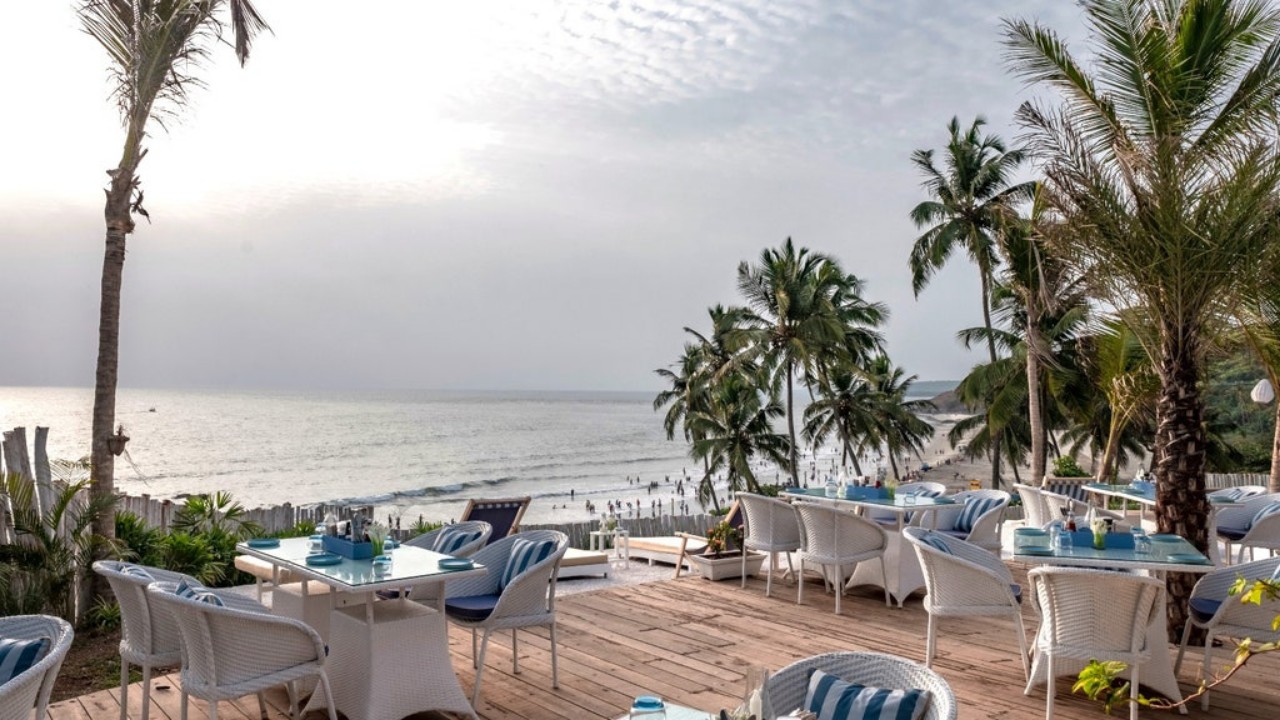 1. Olive Goa
Olive seldom ceases to surprise itself with its elegance, and the ambience of this Mediterranean cuisine in Goa is one you will like. Enjoy a peaceful time tanning here, then conclude the day with a starlight session from their beautiful terrace seats. And while you're soaking up the sun, prepare to load your stomachs with delectable meals.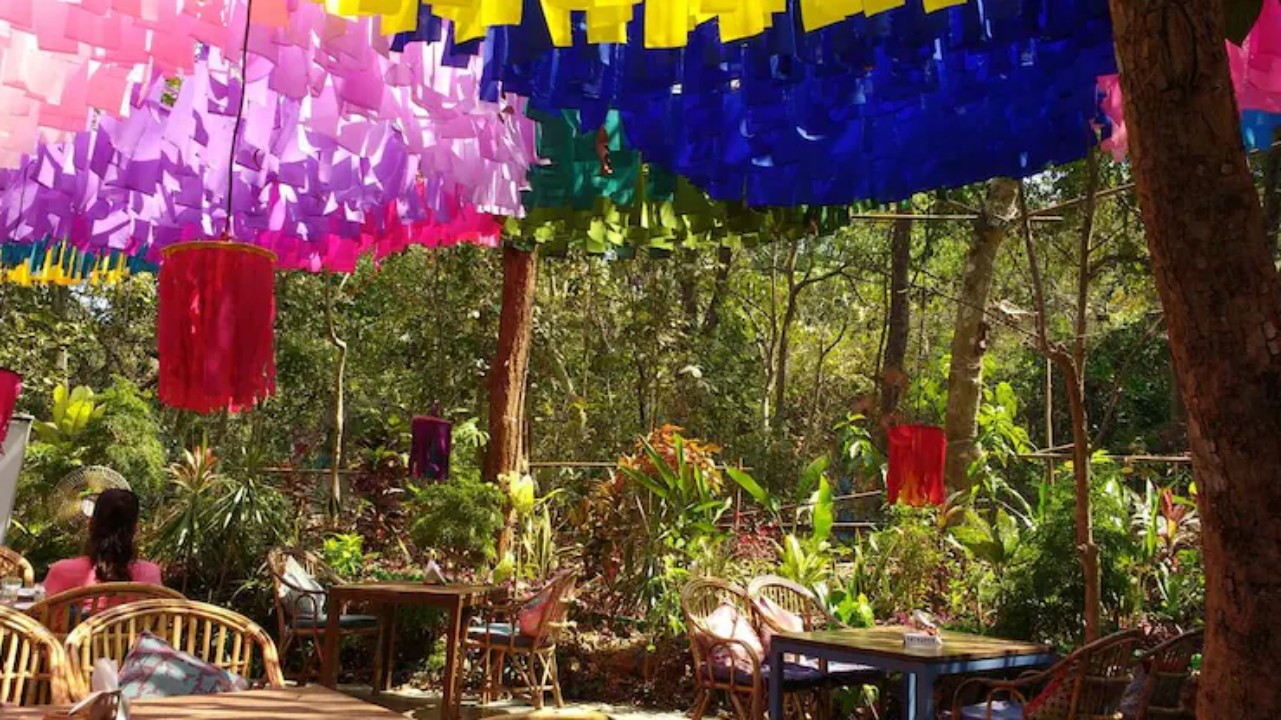 2. Gunpowder
Gunpowder was among the first eateries on the tourist map. For its spectacular cuisine, it is adored by musicians, authors, and every type of hippie. Wander into this ancient Portuguese estate to get a true sense of Gunpowder's allure – and see why it's still one of Goa's greatest eateries.
3. The Black Sheep Bistro
This restaurant has a lovely aesthetic element. This cafe cum pub is ideal for a peaceful couple of glasses of wine or a cold beverage with friends. The second time you visit, experts recommend trying their unique cocktails, which come in four distinct tastes, as well as their Chicken Khao Suey, which is absolutely sublime!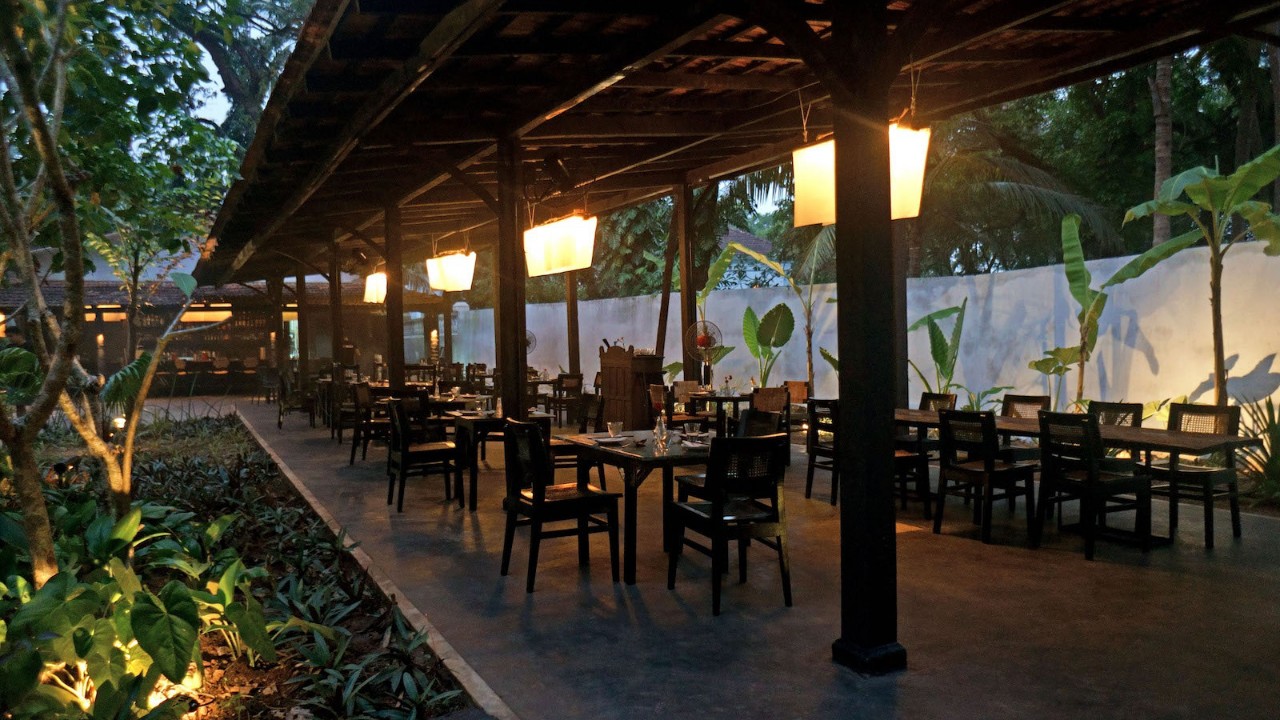 4. Bomras
This incredibly popular branch in Anjuna serves a wide range of creative Asian cuisine. If you're there for lunchtime, try their version of slow-cooked lamb foot with herb rice. If at all feasible, go for dinner. The cuisine is fantastic! Whatever you choose, don't skip out on the delectable coconut panna cotta.
5. Mahe Goa
This lovely ancient palatial cafe cum guesthouse is a delight for the sight for sure, with spacious outdoor lawns and ancient Portuguese traditional buildings; they'll make you fall in lust with their excellent meals. For a genuinely gastronomic adventure, get the Goan Prawn Curry, Chicken Wings, and Fish Thali.
6. Vinayak Family Restaurant
Residents and visitors like to rave about the famous fish thali served at Vinayak Family Restaurant. It attracts a large number of visitors and is frequently packed, but the meal is worth the wait. With well-stocked liquor and a sight of the adjacent fields in front, it's a terrific opportunity to see an uncommonly frenetic aspect of Goa.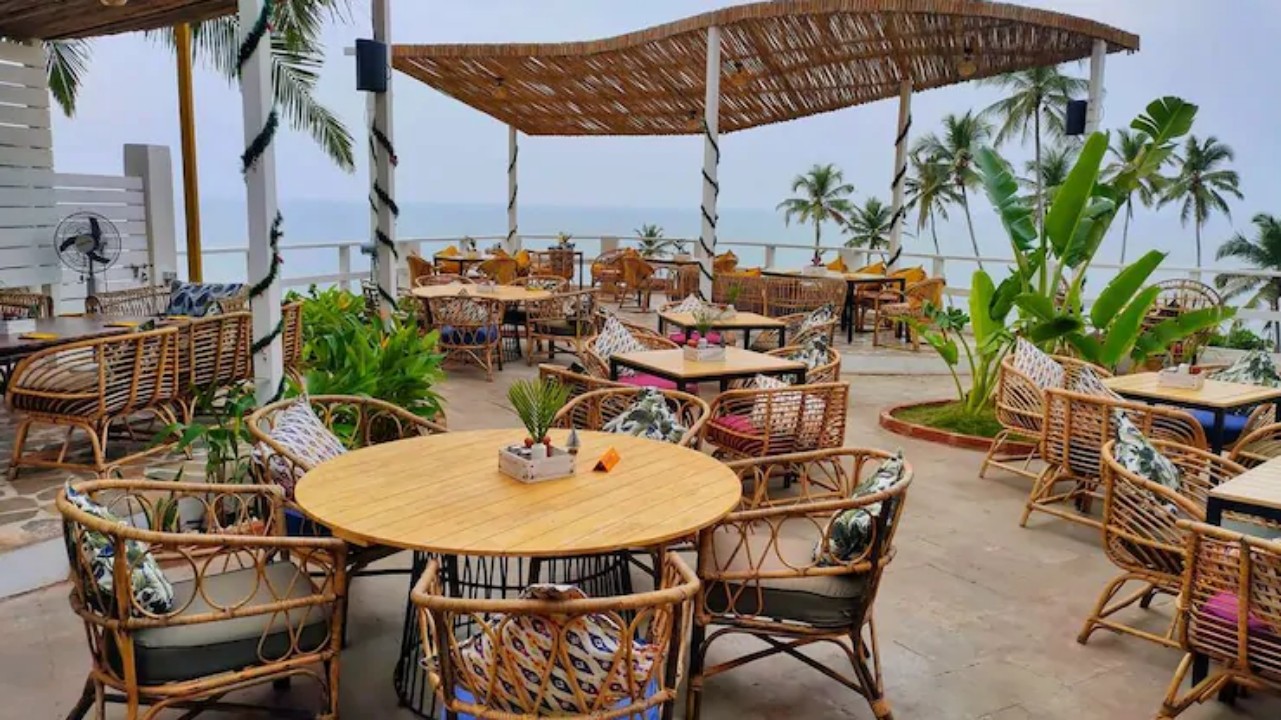 7. Titlie
Titlie is a lovely gastronomic pub on Vagator Beach, with amazing scenery of the Arabian Sea and shoreline, as well as some of the most beautiful sunsets you'll ever see. Their meals are delicious and worthy of your consideration.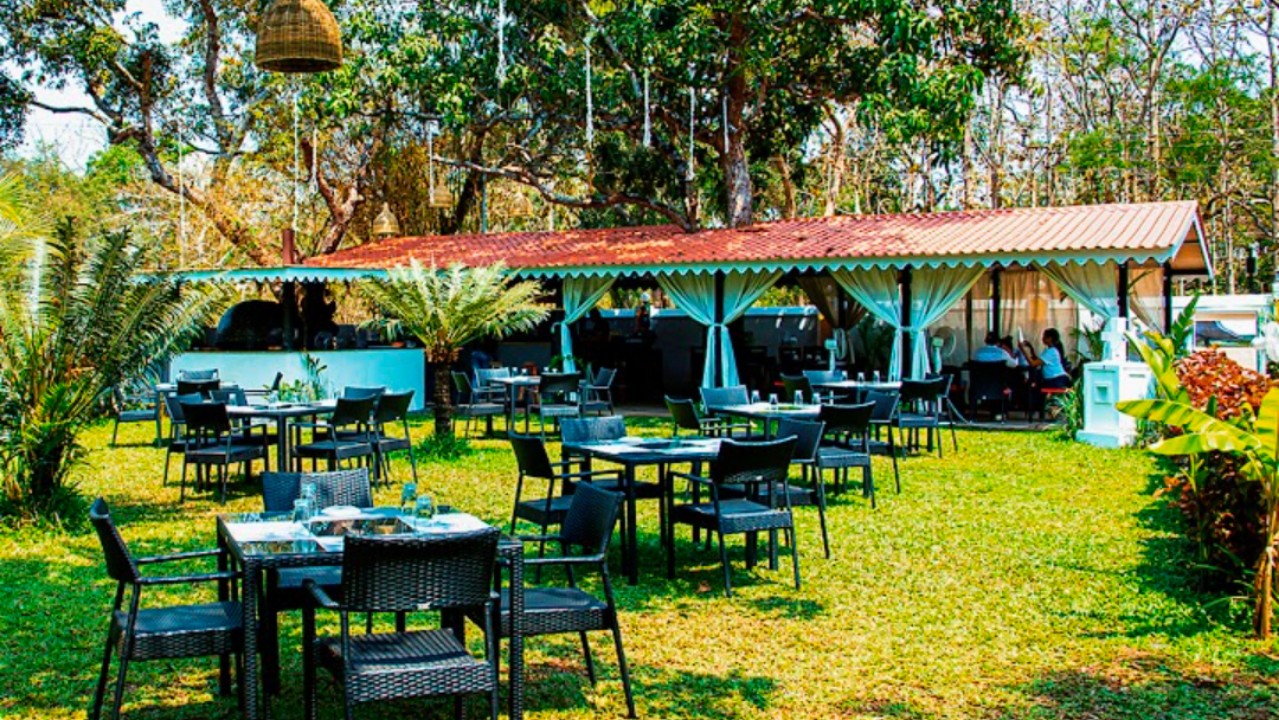 8. Silly Souls Café
The Silly Souls Cafe, a flower beds restaurant on the route to Vinayak, should be on your schedule for delightful Asian and European dishes. Purchase several bottles of beer and subconsciously gear yourself for the afternoon nap of your desire by trying the Shanghai pork or the Massaman curry.
9. The Fisherman's Wharf
Since 2005, the Fisherman's Wharf has been treating residents and tourists with their trademark combination Goan meals, which have made it a success with everyone who visits this establishment. They have an incredibly mouth-watering food, magnificent views of the glistening sea, and lovely atmosphere. Panko Crusted Prawns and Masala Fried Calamari are two dishes you must try.
Also Read: Best Casinos In Goa & Sikkim Where You Could Gamble